Welcome to the Marin Brach of the International Wine and Food Society.
The Marin Branch is honored to have distinguished members from throughout the world. Although we are located in Sausalito, California (Marin County) our membership is comprised of wine and food enthusiasts from throughout the United States and Europe.
We offer a variety of events, including two events each year in Beverly Hills at the legendary Spago Beverly Hills, and a week-long culinary adventure in Alba, Italy each November.
Membership in the Marin Branch is available by application. We would be delighted to send a membership application kit to those who have a sincere desire to discover and enhance their enthusiasm in wine and food.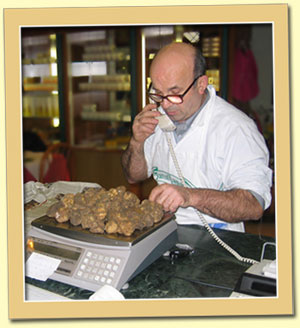 The cost for membership is a $250.00 initiation fee along with $250.00 in annual dues. After review and acceptance of your application you will be able to attend any of our events at the member rate. All single members may bring a guest at the member price.
Membership in our Branch also includes membership in the International Wine and Food Society based in London. The International Membership includes subscription to the America's Magazine along with discounts at the Hotels and the Society headquarters for those wishing to stay in London.
Please contact us at IWFS@AOL.COM for a membership packet.
For those who have health restrictions we are delighted to offer special menus at almost all of our events (based upon the venue), and for those who cannot enjoy wine we are delighted to offer a discounted event price. It is our goal that members should not be prevented from enjoying our activities due to health restrictions.